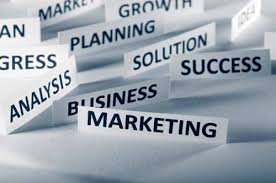 We live in a world of fierce competition and as a small business, it is very much understandable that you would want to go ahead than your competitors. However, gone are the days when all you had to do was to simply copy what your competitor was doing and you were in safe heavens. That belief is a misnomer in today's digital age. Learn how to make your business stand out from the crowd and the way you can make it unique.
We give you some useful ideas here which could guide you to fast track your progress and compete with others. Differentiating your business makes it credible. The secret is to create your USP (Unique Selling Preposition) in such a way that you deliver it better than anyone else around you in the market.
Know-How
First and foremost, you should be asking yourself that whether you can offer a product which is unique and if it offers the latest technology and is the most trendy product available within your niche. In case of a service, make sure that you have defined deliverables and a fixed price which is an effective way to distinguish yourself from others.
Strong Offer
Consider to offer a guarantee that no one else in the industry would even think of doing it. Be confident on what you are offering and come out to announce fearlessly that you do guarantee the results and watch how your clients react! They will appreciate it.
Narrow down your Target Market
It is noteworthy that working in a specific target niche will fetch you quicker and bigger results as you will be able to focus on all specific skills that benefit a customer. Being the best solution provider will enable you to maximize revenue. A laser targeted product serves a defined niche. Specialized products and services is something you should focus on. That gives you an advantage of charging higher rates as the product, service or skill you will be offering is not available everywhere which is an added advantage.
Customer Service
Give your customers your best shot and they will become your loyal clients forever! Make sure that you over deliver and offer them the finest customer service they ever had in their lifetime. Give them more than their expectations and you will reap great benefits. Freebies, gift cards or any related services which offer them more than they signed for is all what is required to carve your niche within their minds.
From the initial contact till your final delivery, make sure that you deliver your best and treat your customer royally as if they are the only ones you have. Give emphasis to exceeding their expectations and also wowing them at every given opportunity. It is surely a primary factor which differentiates your business from others in the fray. The businesses who ultimately succeed in such a world of cut-throat competition are actually the ones which make exceptional customer service a priority in their strategy.
Innovation
Necessity is the mother of all inventions. As the old adage says, make all efforts to be continuously improving and innovating while you continue growing your business. Offering and delivering something new to your clients is something essential for you to survive in the long run and to retain your brand positioning in the market. Improving upon your products, producing better technologically advanced products and working on your customer service will enable you to arrive at the solution in a better way than your competitors can deliver.
Create a Business Model 
The best thing you can do to your customers is transparency in the way you work. Honesty and openness while dealing with them fosters a healthy impression in the minds of your clients. Work on your business model in such a way that it is quite easy for all your clients to work with you. You should be available 24-7 as support to them and remain open to their emergency requirements. In fact you should also provide access to yourself through emails too. Avoid using too complicated contracts and make all efforts to make it convenient for your clients.