Owning and running a business perfectly is not an easy task. A small business owner always looks for saving time as well as money and to utilize his maximum resources for taking the business forward.
Once productivity is maximized, the benefits are enormous including the benefit of spending time with family and friends. Accelerate your productivity by being organized. Here, we give you few valuable tips and tools which can help you in learning how to organize your business.
Screening those Countless Files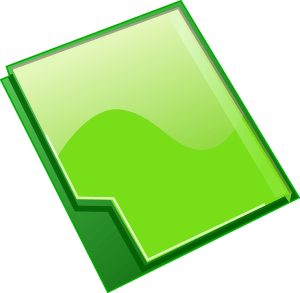 As a first and foremost step, start combing your filing cabinets and make sure that anything which is irrelevant as of today or literally only a piece of paper without any utility is shred and thrown in the trash can. 
In rare situations you might end up still requiring some important documents which are years old. In that case, just scan those originals and save them on your computer, while throwing away the files.
Traditional Bookkeeping is Old School
Do you run around nervously during the tax season? If you do that, it's high time to stop doing that. You don't need to go about record keeping the way you have been doing till now. That is obsolete.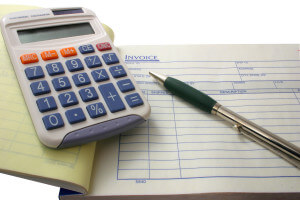 Start using a variety of software programs which are bookkeeping tools for helping you in getting your accounts and books organized in an efficient manner. You will definitely see the difference and the way their usage will enable you to have a quick access to all your bills, invoices and cash flow statements with a click of your mouse.
Managing Your Snail Mail
As a business owner, you are very well aware about the way incoming mail gets piled up, in case it is not taken care of on a daily basis.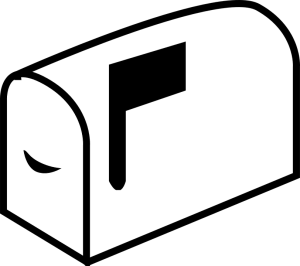 Besides the significant ones, a lot of extra marketing materials, sales offers and promotional pamphlets occupy a major chunk of the snail mail. Make it a point every day to deal with the incoming mail.
Make sure to throw away all the junk mail and separate it from the important stuff which you need. The ones you need should be properly filed as per various categories you have created in your filing system.
Your Cluttered Desk Needs a Makeover
Clean surroundings create a clean mind. So, get ready to get away from the clutter you have created on your working desk!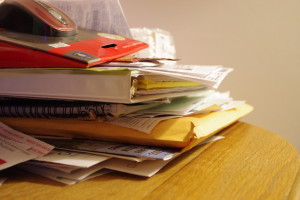 Throw away items you are not using and you don't intend to use them in the future too as well. Keep away only the supplies which are supposed to be used on a regular basis. Purchasing an all-in-one copier, printer and scanner would be best suited for taking care of the daily essentials of the office and won't take much space.
Your drawers also should be categorized as per the purpose for each one so that you don't end up having drawers which are full up to the brim and when the situation arises, you are not able to find what you are looking for.
Using Cloud
Wouldn't it be great if you could keep up yourself with the ever changing pace of technology?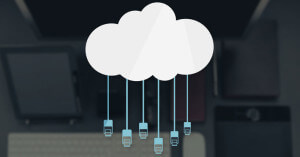 If you still are lagging behind, you should begin using cloud bases tools for saving your important documents. Google has a great convenient tool – 'Google Drive' which lets you store everything you desire on the cloud.
This way you don't require to keep sending back and forth emails to your colleagues too. All of them can access the required data or documents from that drive itself. Think how much valuable time you can save if you do that!
Time to Get Your PC Organized
You spend maximum time on your computer which means that it should be one of your top priorities. Keep it organized by saving files in the correct and appropriate folders they are meant to be. Use up to date software programs for your convenience.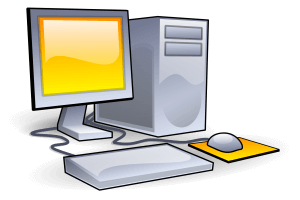 In fact, you should also get rid of such redundant programs which you no longer use and are occupying unnecessary space in your hard drive. Delete all the unnecessary files which are outdated or have info which is of no use to you.
You should always have a backup of all your files to prevent a catastrophic situation. For doing this, you can save them either to an external drive or use a popular online backup source. Don't forget to empty your recycle bin!
Your Email inbox is Significant
Don't miss out on organizing your email inbox. It is one of those places which accumulate the greatest amount of clutter as we use it so often.  
Delete all your old emails from the 'Sent' folder, especially files with large attachments. Organize your incoming email into folders to sort them into various categories.
Secondly use email filters for protecting your inbox from spam and unwanted stuff. It is a great idea to empty your browser cache in order to get rid of the junk internet files you have out there. You can also cut down on the junk emails you might be receiving in your inbox by opting to unsubscribing from them.
Take Time for Getting Organized!
Scheduling your time and utilizing it to the best of your ability is quite significant for an entrepreneur. Have a daily plan and plan your day on a computer program or a weekly planner. Take out time for yourself regularly to get back things on track and to get organized!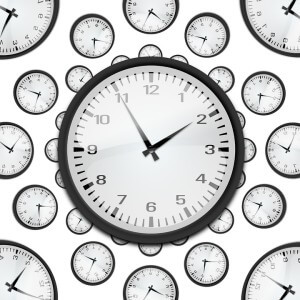 At the beginning of your working week, start planning what all you will accomplish during the entire week. Prioritize all the goals and objectives for your business for those days. This is a great way to plan the growth of your business in a systematic way.