We use our phone all day long for various purposes, right from making those phone calls to Apps, texting friends, and attending video conference calls and so forth.  In fact, today's life is unimaginable without the use of cell phones and our day-to-day life is so much dependent on them. Since we rely on phone so much the entire day, it is quite natural that battery life becomes a major concern.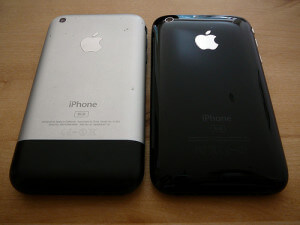 If you are having a lot of issues with your iphone regarding fast battery drain, following some steps will certainly help to prevent draining your battery too quickly. Here are few useful tips to help you in learning how to save battery on iphone.
Lower the Volume
Consider lowering the volume of your iphone. This will definitely have a lot of effect on reducing the drainage of your battery. Using headphones is a good way to handle the volume rather than playing those songs too loudly.
Automatically Clear your Messages
Your message Apps take a lot of storage space in your iphone. If in case you fail to regularly clean old as well as unwanted messages, you will be wasting a lot of space in your phone unnecessarily. This includes all the video messages as well. For setting this up, go to Settings, 'Messages' and then change the setting to '30 days' so that all spam and unwanted messages are cleared up.
Clear the Clutter created by Cache
Piled up Cache can surely create issues and slow down your phone dramatically. For getting rid of that and solve this issue, you should clear your cache which will help in extending your battery. This should be done regularly to avoid future problems. Open your iphone's 'Settings' and then 'Safari'. There you will be able to see 'Clear History' and 'Clear Cookies and Data'. Use this to clear all that unwanted clutter accumulated on your device.
Turn off your Automatic App Updates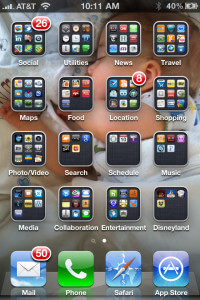 Another great way to extend your battery life is to disable the feature which automatically updates all your Apps installed on the iphone. Go to Settings and then 'iTunes and App Store'. Now disable the 'automatic download' feature and you are all set to save your battery life.
Enable the Low Power Mode feature
Enabling the Low Power Mode during the time when your battery is almost dying (around 10-20%) the best way to save it is by enabling the Low Power Mode. So if you enable this,  it will enable you to extend your battery life by many hours. 
This feature can be enabled at any point of time so in case if you are travelling to a place which does not have Wi-fi  facility, in that case enable 'Low Power mode' which can surely help you to extend the life of your battery by many hours.
Turning off Auto Brightness
You can also go to Settings and then 'Display & Brightness'. Now you can turn off the feature 'Auto Brightness' which will prevent your phone from automatically adjusting the display.
Turning On the Airplane Mode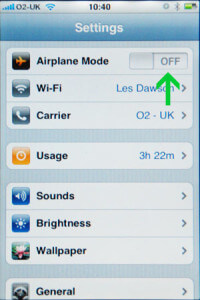 Another way to save your draining battery is to set your iphone on 'Airplane Mode' before you plug it in. You will be pleasantly amazed to find that the phone will be recharged in almost half the time.
You can also turn the 'Airplane Mode' on when you don't need to make phone calls for some time or the place where you are presently located has a very bad signal strength. In this case when you know that it is of no use to search for a signal, enable the 'Airplane Mode' on your iphone in order to extend the battery time.