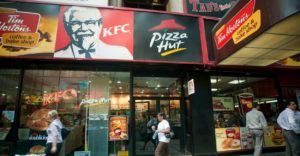 Franchising is absolutely a unique business concept and has been around in the market for more than half a decade now. In the past, there have been many successful franchises and have helped business owners to generate more revenue. In case you are among those people who get inspired by the concept of franchising, and would want to enter their business journey by becoming a franchise owner, you have made a good decision. The question which lurks within the minds of most franchise aspirants is: How to start a franchise business?
The reality is that the franchise marketplace is full of different franchise systems. Anyone who decides to do that takes on challenges and adventures that comes along with starting franchise businesses. Here are the details you will get which are required to know about how to start a franchise business.
Analyze the Required Resources
Each franchise business brings along with it different types of requirements. It is essential for you to find out if you have the required resources. For instance if you decide upon a food franchise, you should be interested in this domain and gather enough knowledge about it. On the other hand, if you are planning to go for an education related franchise, you should show lot of interest in the field. Find out the liquid capital you have and how much you need to borrow from the bank. Franchisers expect a check with your franchise fee to be sent with the contract. Some of the ways you could gather funding are bank loans, loans acquired from SBA, franchising directly from the franchiser.
Knowing your Budget
It is of paramount significance that you should know your budget well beforehand. There is always a franchise fee and many other expenses which need to be taken care of. You should go over all your finances and also start looking for potential opportunities and franchises which interest you and are within your price range.
Self-evaluation
Opening and running a successful franchise business requires a lot of commitment from your side. Go through various discussions in order to understand each and every element of the detailed franchise business plan and understand the numbers to be absolutely sure about what you want. You should be able to decide whether you will be able to work long hours or weekends and national holidays. Ask yourself if you will be able to commit to the franchise business methods with very less variation.
Do your Research
It is absolutely essential that you do a thorough research of the available franchises which fall within your budget and criteria as well. Instead of wasting time to open a specific franchise, you need to do your groundwork considering all factors which make your final choice a great fit as per your available resources. When you decide to zero in on one particular franchise, review the franchiser's brochures and revise your knowledge in the industry.
Make sure that you do speak with the franchisers in order to understand everything in details about things such as the type of investment required, infrastructure and so on. As a final step select one particular franchise business which is your favorite.
Finding a Location
Search for an appropriate location for making your franchise business a successful one. Search according to the requirements of the franchisers as they know best about the type of location that would be suitable for promoting their business. Usually most franchisers have some territory requirements. The territory determines where you can advertise or sign on new clients.
Training
This part is quite important for you to prepare yourself for getting trained. After deciding upon the location, you need to fill it with equipment and employees as well. You will have to undergo a training for practically applying on-site. This consists of training in marketing, hiring as well as managing employees, taking care of accounts, reports and much more. It also depends upon the franchisor and this actually may occur before you sign a lease or while you are still in the process of finding various locations. Usually the duration of training lasts from 1-2 weeks.
Interview Process
Both franchiser as well as franchisee undergo an interview process. This is a detailed step where conference calls are conducted and face to face meetings are arranged. The main objective of this process will be for the franchise and franchiser to go over the details and specifics in order to determine whether the franchise you have decided upon is appropriate for you. Take note of other things such as whether they provide training during the set up.
Preparing for the big day
With training done, a well sorted out budget and a location, its time for you to get your business prepared practically to get the ball rolling. Making changes to the interiors, leasing equipment, hiring and training your staff and taking care of the inventory…all this requires a lot many steps.  It is very much understood that you require spending time for finding good deals on tasks such as painting, finding contractors etc.
Franchise Agreement
If everything goes smoothly and you finalize everything, your franchiser will now present a franchise agreement. This agreement will give you the legal right for opening a franchise as per a list of rules and regulations. A further advice is to hire an attorney with a lot of franchise experience in order to discuss the contract with you. There is an upfront fee paid to the franchiser.
Renewal of the Agreement
If everything goes well, as per how you wanted it to be, renew your franchise agreement in order to continue your business ownership. On an average typically each agreement stands to be five to ten years old.