For today's shopper, there's every reason in the world to go for online shopping. There is a huge variety of choices, the selection is mind-boggling with huge bargains for the consumers.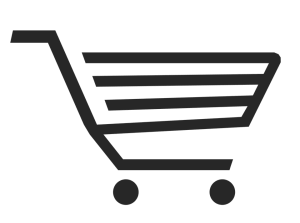 The shopping is secure and websites offer a fast and secure way of getting those ordered items over to you. Let's face it – people are buying online more than ever. Do you know the best ways you can take advantage of shopping online? We have pulled together some tips which will tell you the way to shop smartly.
Selecting only Reputed Web Sites
For shopping around online, you should always make sure to select a reputed shopping portal for purchasing products. Only well reputed sites have features that make your shopping secure and they can mostly guarantee their consumers that using their credit card or debit card details is absolutely safe without any loopholes. 
Use Special Deals and Coupons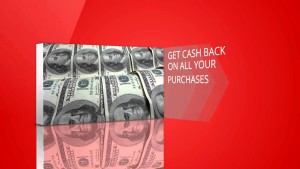 There are a variety of deals on various items which you can avail of and get heavy discounts on. Many legitimate websites offer cashback and coupons as well specially on occasions and holidays.
Free Shipping Promotion is one of the most common ones an internet shopper encounters. This is something which is automatically applied to your checkout. Before going for purchasing any item, you should always compare prices across various retailers and only after surveying from a variety of websites, you should go for the best price and the best bargain.
Being Careful about the Payment Mode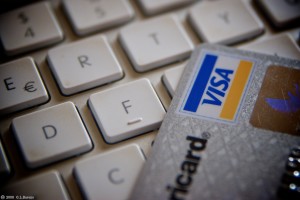 Using your credit card rather than debit card is advisable to prevent hackers from accessing your bank related information. Since nowadays, credit card companies offer features for protecting your account, you can shop more securely by using it. In fact, some shopping portals even offer cash-on-delivery option which is another great feature.
Check Reviews
Checking the reviews of products online beforehand is always advisable before buying anything online. These can be considered one of the significant online shopping tips. Most of the times, reviews give you a deeper insight into the product you are buying and they guide you properly according to ratings given by the audience who have already used thoe products.
Print Your Copy after Confirming your Order
As soon as you place an order online, usually you will receive a conformation page which contains a recap of the entire order. Make sure that you take a print which will include the total cost of the placed order, your information and the confirmation number. This can prove to be quite helpful in case of a delayed shipment or misplaced order.
Using Websites which use SSL
Read the Web Site's Privacy and Security Policies before placing orders. Safe and reputable shopping portals use SSL (secure socket layer) as well as SET (Secure Electronic Transmission) for encrypting data.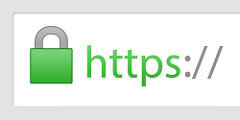 When a website portal has a SSL certificate, it means additional protection for you and you can be assured about the safety of using your credit card. You can identify a SSL verified site when you see a locked padlock usually in the status bar at the bottom of the web browser. Also, be careful of never giving out your credit card to any one by email.
Learn about the portal's Return and Cancellation Policies
In many situations, customers need to return their merchandise. The reason could be plenty including change in size or color. For dealing with such situations, it is imperative that you should always check the website for all it's policies regarding cancellation and return so that you don't end getting harassed by the company.
Protect your PC with the Latest Anti-Virus Protection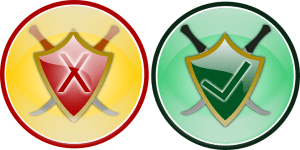 You need to always keep your PC updated with the latest malware or Anti-Virus program you have installed on your computer. This is vital for protecting yourself against any frauds or scammers.
Avoid Impulse Buying
Many times we get so much carried away with the available special offers and irresistible deals that we simply start buying stuff not because we need it, but due to our impulsiveness.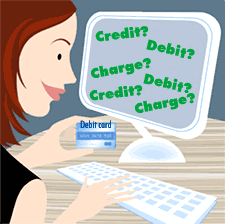 Buy things which you genuinely need to buy and not just because you are being offered great deals or bargains. Think twice carefully before buying anything very expensive which might not be necessary. Also, be careful about some deals which often come through Social Media. Not all of them are genuine and are many times mere scams.
Avoid Shopping on Public Terminals
Making purchases online using your own computer should be always preferred. However, if the situation is such that you have no alternative but to go for a public terminal, make sure to take all the more precautions of being quite careful and alert. It is extremely important that you should log out every time you use a public terminal even if that means simply checking your email.