There are some real stunners to be released in the year 2016. They include a wide range of android phones, iphones and Window Phones. New innovative ones with better features continue getting into the market and come out to amaze us. Here are some of the ones which are to be released this year.
Apple iPhone7
The iPhone 7 will be released by Apple later this year. Rumor mills are going crazy over this upcoming phone, though the formal announcement is usually made in the month of September. The Phone will have big design changes and will be faster then ever with a A10 processor and a 2 GB of RAM.
Google Nexus 6 2016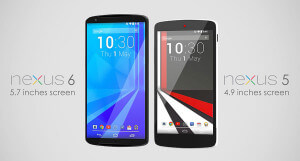 This new smartphone will be a collaboration between Google and Huawei and will have a Snapdragon 820 chip. This phone will indeed will mark the launch of the new Android OS, Android N. It is rumored to be released with some jaw dropping features and will most likely be arriving in the month of October.
Samsung Galaxy S7 and Galaxy S7 Edge
New rumors suggest the Galaxy S7 will look more or less like the Galaxy S6 with only a few minor changes to the design with the introduction of a new 3D Touch like screen technology.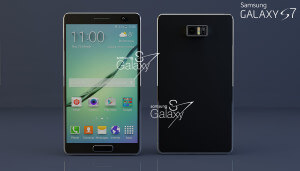 It may even arrive earlier than expected with microSD support and inclusion of a new camera sensor is a real probability.  It will probably feature either the Samsung Exynos 8890 chip or the Qualcomm Snapdragon 820 chip. The Samsung Galaxy S7 will come with Android 6.0 Marshmallow and TouchWiz. The phone is expected to hit the markets around March.
Microsoft Surface
Microsoft is not expected to unveil this surface phone until the second half of this year. It is also known as Panos Phone. This powerful phone is supposed to be powered by an Intel processor and an additional feature expected is the running of x86 (Win32) applications on this phone. There is a strong possibility that this phone will be launched at the same time as Redstone, the speculated codename for the next Windows10 update.
Sony Xperia Z6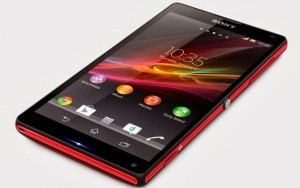 Sony has had not a very successful stint in the smartphone market since a couple of years and now it's hope mostly rests with the Xperis Z6. As per the regular Z6 flagship standards, it will have a 5.2 inch screen and a Snapdragon 650 processor from Qualcomm powering it. Waterproofing and a fingerprint scanner is expected similar to what was introduced in Z5. It is expected to arrive around September 2016.
LG G5
This phone to be launched this year in February 2016 could earn the title of being one of the most secure phones available in the market. LG is working diligently on this phone so that it can be launched this year. The finger mark scanner is turning into a standard component and this phone will introduce iris recognition and a smart eye scanner. It will come along with a Snapdragon 810 processor and a storage of 4 or 5 RAM.
Nokia C1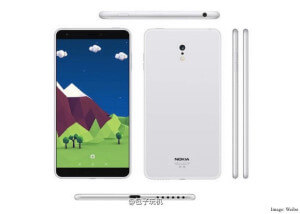 People are eagerly awaiting for one of the best upcoming phones launched by Nokia in recent times. This eagerly awaited phone by Nokia is rumored to include a 5 inch FHD diaply and a 8 megapixel rear camera. The operating system used is Android 5.0 Lollipop based and it will be powered by an Intel chipset and 2GB of RAM. The rumors are rife that it will be available in two variants – Android and Windows 10 Mobile. Release date is expected around first quarter of 2016.
HTC M10
As HTC is well known for its high end smartphones, HTC is well anticipated as this upcoming phone is supposed to the best amongst all the series. The expected launch date is around March in 2016. It is expected to have a much better design than its predecessor The M9 and will be much better in terms of specs too. It is supposed to be featuring the new Snapdragon 820 processor, as well as shifting to a QHD display.
Motorola Moto G
This one is another upcoming flagship from Motorola to be released in early 2016. It will be quite interesting to see if Motorola Moto G (4th gen) can claim to be one of the better phones around its competitors though its predecessor Moto G (3rd Gen) failed to strike the magic. The phone may be released either in May or June 2016. Though it may feature the same 5 inch display but it comes with 1080p resolution. It may be priced under $200 with a 16 GB internal memory.