Who doesn't love free stuff? Of course everyone does! We also know you that you simply love the Android beauty you possess. Besides being able to making calls, you can use this device for downloading a plethora of great Apps and they won't cost you a cent. Here are our picks for Top Free Android Apps which you can download on your Android device.
WhatsApp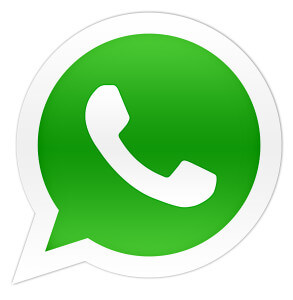 This is one of the most popular instant messaging Apps on the globe today. That's why you will find as the first one among our list of Top Free Android Apps. It boasts of being one of the most successful ones with an enormous user base. Keep in regular touch with your dear ones by sending them unlimited text messages, images, videos and audio messages. All you do is to use the same internet data plan that is required for internet browsing which makes it free of cost.
Showbox
Who doesn't like watching their favorite movies or TV shows? Many times there are all kind of issues including non-availability or you are not able to rent it out. Don't worry, as there is a smart solution to all your worries. Simply download the Showbox App on your Android smartphone or device and start watching lots of movies today!
Showbox is a free App for downloading movies and TV shows absolutely free for your Android device. It is so cool that it allows its viewers to watch even movies in HD.  It has an amazing collection and you can even watch your favorite movies online. It sure is a blessing for all those movie lovers out there who always wait for watching great movies in their leisure time. In fact, you can also download this Free App on your PC to watch them online. What more could anyone ask for.
Google Photos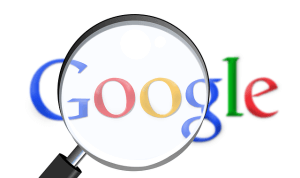 We all are habitual of clicking photos using our camera phones. Whether it is that special shot which we cherish forever or the random spur-of-the moment snaps which came out so well…everyone around us seems to have a huge collection of photos which seem to increase by each passing day. So why not make best use of the service which doesn't cost anything and is offered by Google.
Google photos has quickly become a very popular application that everyone should ideally have. This App will allow you to backup all your photos and video totally free without using your own hard drive space. "Unlimited storage and photo storage" -what more can users ask for! The automatic backup is available for different times which is really a cool feature. Google Photos sure is one of the best photo organization tools available right now which is simply hard to beat. Download yours today!
Spotify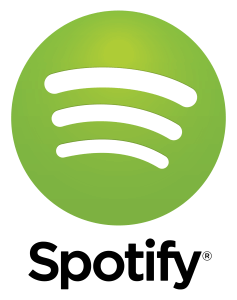 The Spotify App brings some really nice features to your Android device. It has quite fast been able to establish itself as one of the most popular music streaming service available to users. By using this App you can get your favourite tunes wherever you are located in the world.  There are millions of songs to select from and you can of course create your own play lists and enjoy the music of your choice anytime and anywhere.
Besides songs, you have videos and quite a number of added features. An eternal playlist containing your favorite songs at your fingertips is totally priceless. The App is totally free except when you would want to download the songs for listening to them offline minus any ads. In that situation, it's worth to invest in creating a Spotify Premium Account.
AccuWeather
Weather Apps are available by zillions, yet the best is what you would want to download. AccuWeather is considered one of the top Weather Apps available. It provides a precise and accurate prediction and not only that, there are a dozen customization options available to make it more diverse and user friendly. It also features the Minute Cast which provides weather throughout the day for any location worldwide. It lets you remain updated regarding the weather conditions. So download this App and check the weather conditions outside to be sure that you won't get wet when you go outside today!
Pocket
Ever windered how you could manage to read content which is useful to you when you are not online? This Free App has the solution! Pocket is currently the best offline App for Android. It''s a wonderfully useful tool you might not have even imagined that you were surely missing out.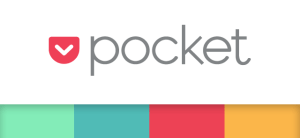 We often find ourselves in a situation when we don't have a data connection due to various reasons. All you have to do is to simply save online content to this App and you are ready to enjoy the convenience of reading it latter offline. This offline Reader saves text as well as images for reading later whenever you want. There's no need of creating bookmarks or sharing links when you have 'Pocket' downloaded on your android device.
Google Fit
This Invaluable App from Google sure is going places especially for health enthusiasts. Why not make this year as the one to achieve your fitness goals. It's of course tied into Android Wear, however it works perfectly on it's own too.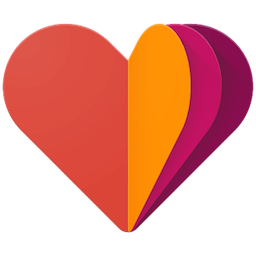 Google Fit is about to revolutionize the concept of smartphone health. It is undoubtedly tied into Android Wear, yet it functions on it's own. This App will help you achieve your fitness goals and objectives. Make the best use of personal recommendations it will give you for your further planning in attaining health goals.
See live stats for the walks as well as runs for the entire day. It will be easier to measure everything when you set your goals based on the calories you burn on a daily basis. The best part is that Google Fit lets you check all these stats and more from any location in the world. So even when you are travelling, you shouldn't be bothered about getting haywire with your weekly fitness goals you have set up for yourself.  Track your progress from your Android smart phone, tablet or even their website. How cool is that! You don't have any excuses for not getting there and to stay motivated for remaining fit.
Expensify
This is one of the best Android Apps for managing your budget. Track all your expenses in a easy to track format and this one is surely a boon to business travelers and sales people.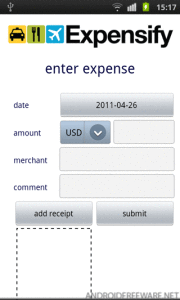 This wonderful App makes tracking time and capturing receipts a piece of cake for it's users. You can well imagine the convenience it offers for people who travel frequently for business purposes. It does all your expense reports so that you don't tear your hair in frustration.
Save your time as well as energy for better utilizing your time elsewhere productively and get away from the headaches of getting lost in calculating your expenses manually. The SmartScan technology actually reads all your receipts and eliminates the need of any manual entry. Track all your spending in an user friendly format which is easy to read. It is a must for the busy business traveler.
Helium
It is an absolute necessary App for anyone that has lost data and missed doing that crucial backup he wished would have done. All you have to do is to simply connect your Android Smartphone to the computer and use this App to back up everything. Once the connection between the two devices has been made, you can start backups without any need of a root access.
Simply gather apps and the data you would want to back up and Helium will do the rest for you. It is quite easy now to sync data from your Android Smartphone irrespective of the fact that your computer and the smart phone might not be on the same network. Give yourself a sigh of relief as you need not lose valuable data now in the future by using this App.